Overall Length:

40.6 inch/103 cm

Blade Material:

1095 Steel + Clay Tempered

Nagasa Length:

28.7 inch/73 cm

Saya Material:

High quality wood + Genuine leather

Handle Length:

10.6 inch/27 cm

Handle Material:

Ray Skin + Hard Woodrn

Kissaki Shape:

Chu-KISSAKI

Tsuba Material:

Zinc Alloy

Blade Shape:

SHINOGUI-ZUKURI

Sori(curve):

1.8CM

Blade Width(near Habaki):

1.26 inch/3.2 cm

Package weight:

2.0KG

Blade Width(near Kissaki):

0.91 inch/2.3 cm

Condition:

Brand new,

Includes certificate and cotton sword bag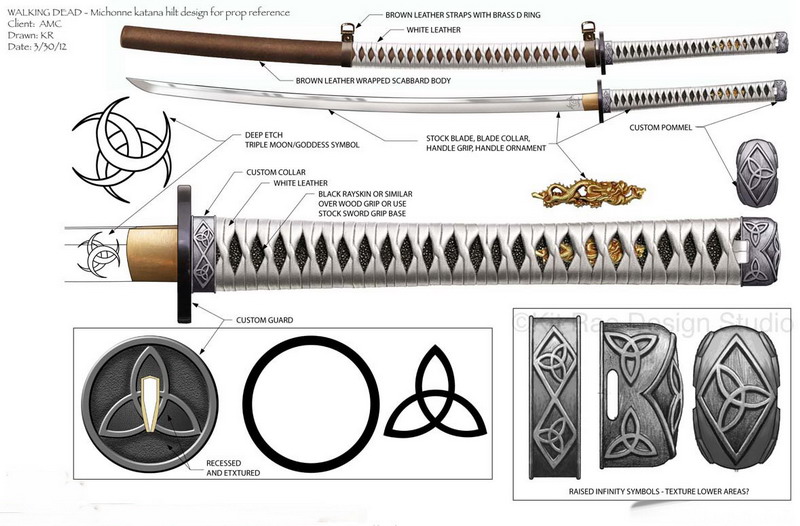 It is hand-forged, hand-polished and hand-sharpened by our experienced smith. The blade is hand-made in traditional Japanese craftsmanship way. The blade surface is mirror polished by multiple abrasive stones and sand-paper.There is no Bo-hi (groove) added on both sides of the blade. If you want bo-hi to lighten the blade weight and balance the sword, please feel free to tell us through ebay message. The blade is in full-tang which greatly enhances the strength of the whole sword.The blade is strong enough to cut a thick tree and sharp enough to slice paper.
This tsuba (guard) of the sword is made of Zinc Alloy with two Copper Seppas to put on each side of it (spacer securing it). The Habaki (blade collar) is of brass composition.
This Tsuka is made of hard wood, wrapped with genuine ray skin, and tied with real silk ito in the traditional wrap style.
The Fuchi (sleeve) and Kashira (buttcap) on the tsuka are made of brass with matching Menuki on each side as an ornament, two Mekugi (peg) are nailed to secure the Tang of the sword. (Sword can be disassembled by picking up the two Mekugi (peg)
This Saya (sheath) of the sword is Hard wooden with genuine leather, attached with leather straps. The leather used on the saya is of coffee color. We can change it to Black Leather for you if you want.